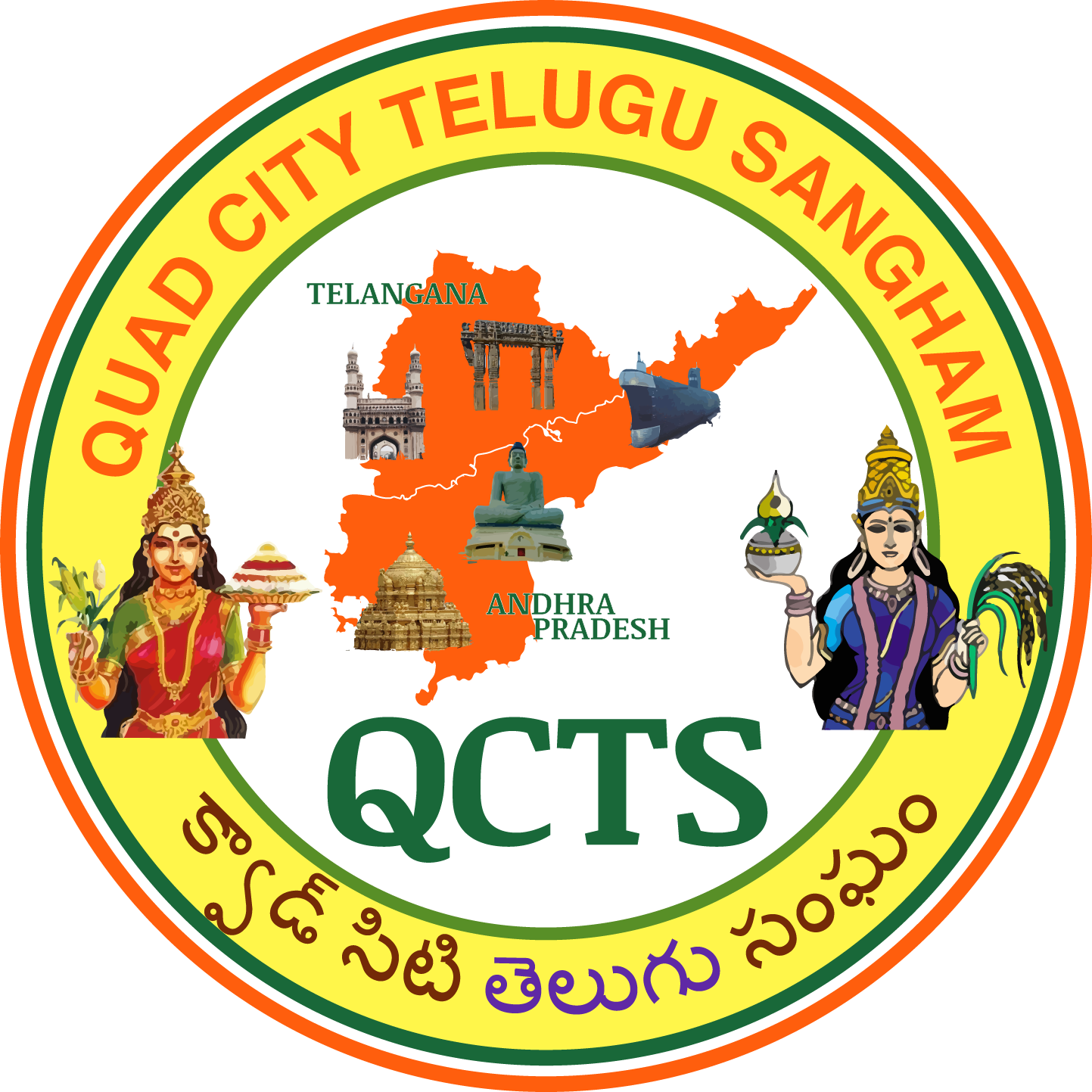 A brief history
Our Telugu families started settling in our Greater Quad City Area with a couple families starting 1973/1974 and now we have over 200-250 families. Our Telugu Community professionals are excelling in every walks of life which includes Accountants, Computer Professionals, Doctors, Engineers, Professors, Teachers etc..
Our Telugus had been meeting at some of the social and cultural functions organized by our Telugu volunteers on an informal basis in the past. A group of Telugus met during 2010 and discussed the need to formalize as NOT-FOR-PROFIT organization.
Quad City Telugu Sangham (QCTS) is a tax exempt 501(c)(3) "NOT-FOR-PROFIT" organization registered on Feb 18, 2011 with the State of Illinois.
The goal of QCTS is to promote social, cultural and charitable activities within our Telugu Community and help educate our kids about Telugu Heritage, Telugu Language and other social, cultural and charitable activities.